Expanding to an Innovative Channel with a Branded Experience through Packaging, Visibility and Engagement for a Global Confectionary Brand

Expanding to an Innovative Channel with a Branded Experience through Packaging, Visibility and Engagement for a Global Confectionary Brand

Our Creative Change Catalyst identified the insight and led the development to bring about a new brand selling experience with channel opportunity.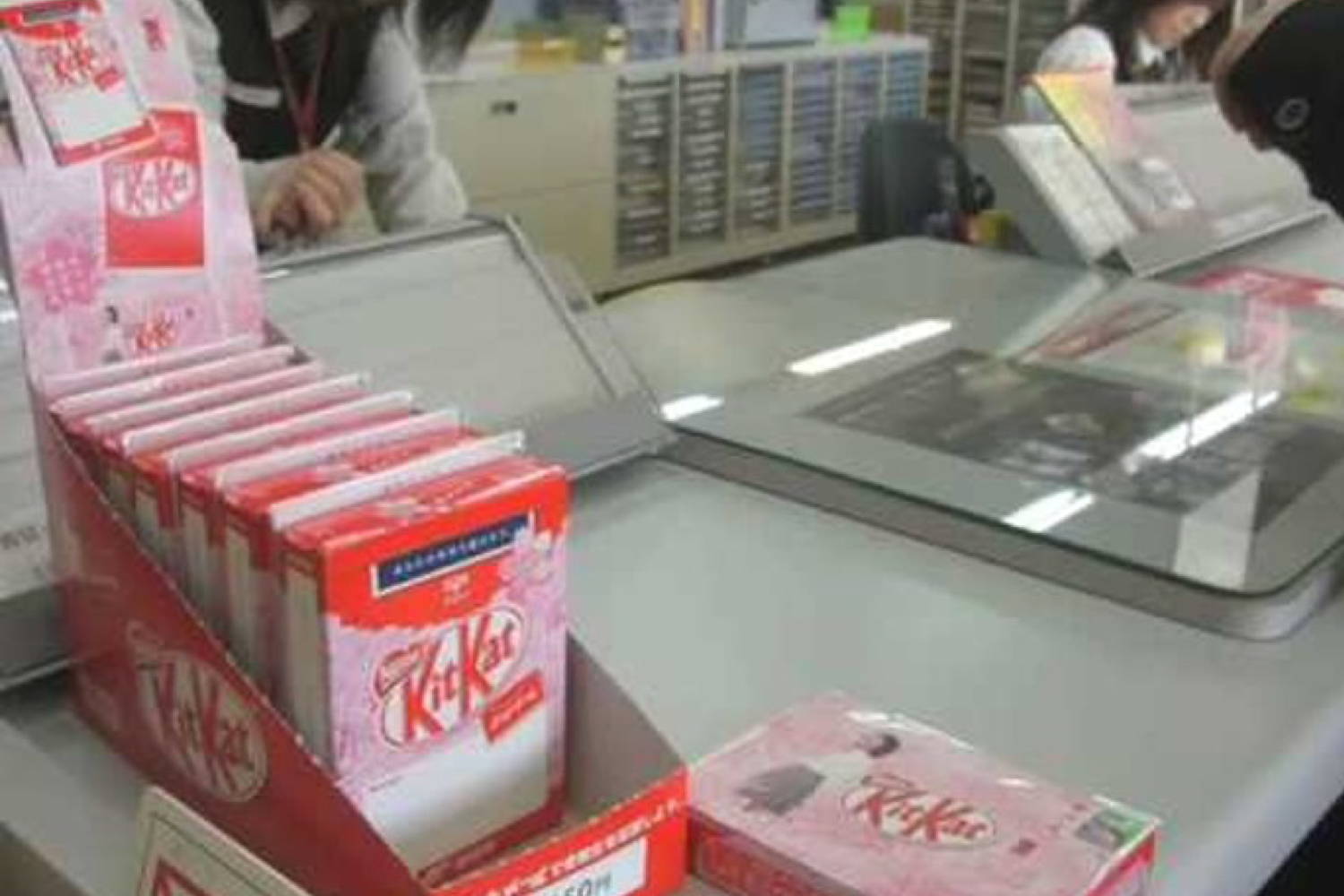 To break away from the very cluttered and complex supermarket retail space.

Increasing cost of acquiring shelf space and visibility in the selling environment.

How to avoid fighting head-on with competitors by trying to find a new distribution channel.
---
In Japan, Kit Kat means "Kitto Katsu" which means surely win. Leveraging on this key Japan insight, we used small gestures like gift giving and handwritten notes to be written on post-card boxes containing KIT KAT, this gesture is authentic and is as important in Japan as the gift itself.

To drive this in a new way to experience the brand through a unique channel. The largest institution in Japan, the National Post Office which has 22,000 locations, was picked.

Dominate the distribution points through post-card Kit Kat packaging, visual merchandising and outstanding point-of-sale displays-stands.
---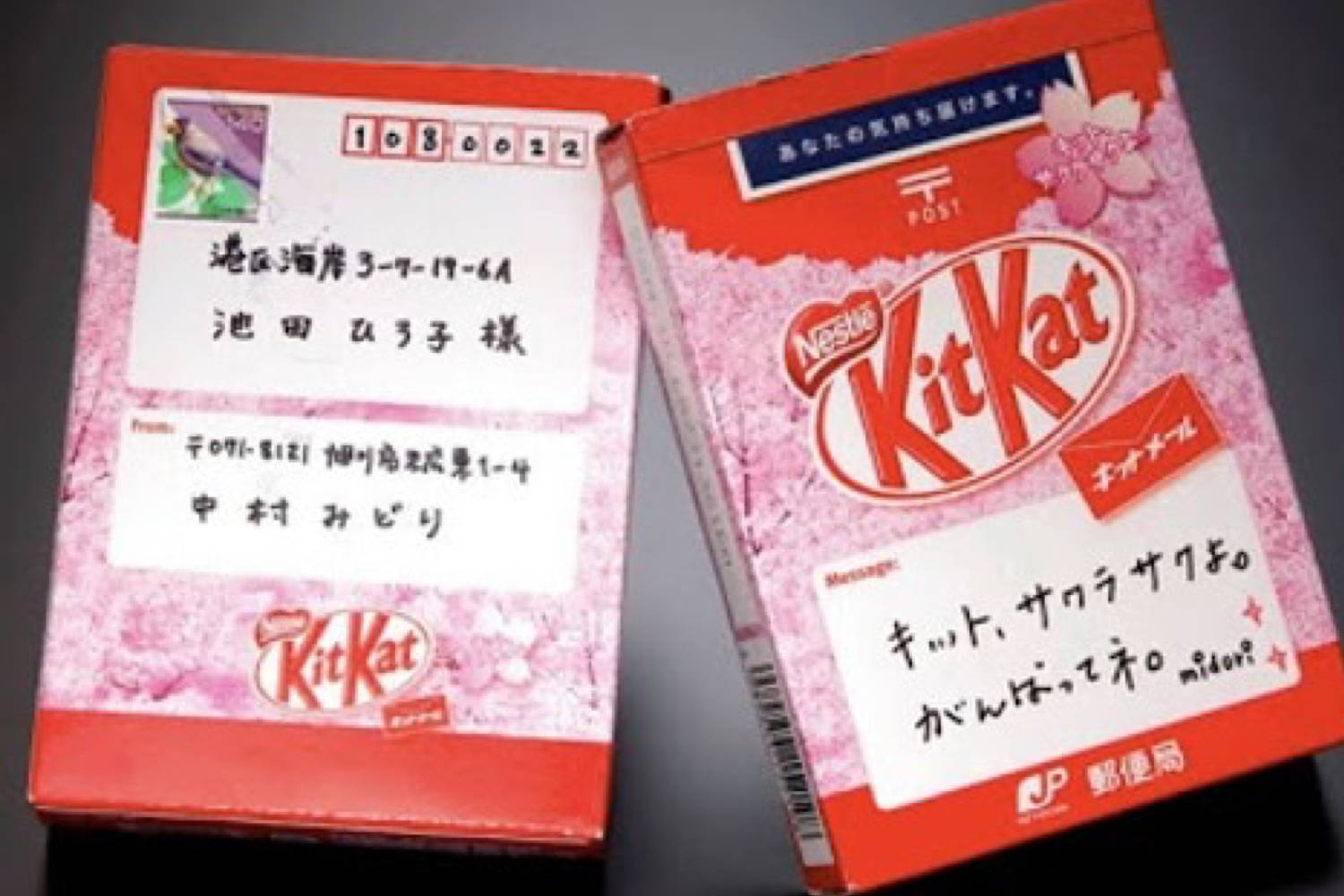 Disruption from the traditional place of business to a completely different touch point.

By spreading goodwill, Kit Kat mail created a motivation for consumers to purchase which grew market share and increased sales.

Generated free publicity of up to US $11 million dollars.
---
---
© Copyright. Tay Guan Hin